Halloween is my favorite holiday. Unfortunately, this year it falls in the middle of a work week, and I can't celebrate it with all the reckless excess that it deserves. Fortunately, with a bit of determination, you can still feel the spirit of the holiday (even if you have to do it in a suit).
1. Wear a Costume
Dressing up is the best part of Halloween, and I will absolutely fight you on it. Therefore, the best way to get into a Halloween mood is to put on a costume (even if you have to do it secretly). I recommend going full throttle. If you're in class or in an office setting that would be chill with it, a pair of animal ears also gets the point across without being too distracting.
If you're stuck somewhere very formal today, all hope isn't lost: just think of a costume that coincides with what you have to wear for the day. For example, I'm going to be a witch lawyer for Halloween. What does that mean? A suit and vampy lipstick. It doesn't matter if anyone else knows; Halloween is something you carry inside your soul.
2. Mood Music
Make yourself a Halloween playlist. Listen to it on your commute, blast it at your desk, hum it to yourself in the bathroom. These songs are sure to put you in the right spirit, even when the government wants you to think it's just another Wednesday.
3. No Tricks, Just Treats
Treat yourself, of course – hot chocolate, pumpkin scones, candy corn – but half the fun of Halloween is treating others, too.  After all, they also are stuck wherever you are on what should be the most magical day of the year. So pick up some candy as you head out for the day and give it to your friends, your coworkers, or any adult who seems like they could use some Halloween spirit.  (But don't feel obligated to give to kids – those lucky little bastards already get enough magic out of this holiday.)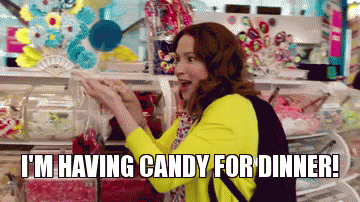 4. Bring Halloween to You(r computer screen)
Although you might not be able to go out for a wild party tonight and or revisit the childhood magic of trick-or-treating, you can bring all the feelings of Halloween straight to your bed by watching these Halloween movie classics.
The Nightmare Before Christmas (Hulu)
Ghostbusters (Netflix)
It (HBO)
Hocus Pocus (Amazon: 3.99 to rent)
Halloweentown (Amazon: 99 cents to rent)
Or switch it up and binge these Halloween-y shows
Sabrina the Teenage Witch (Amazon Prime)
The Chilling Tales of Sabrina (Netflix)
American Horror Story (Netflix) (Preferably Coven)
Buffy the Vampire Slayer (Amazon Prime)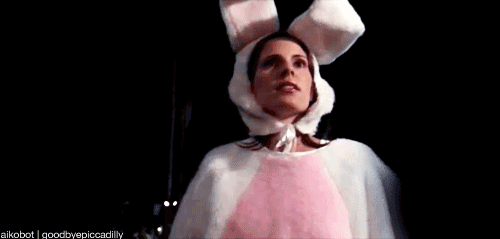 5. Make Weekend Plans
Pick up all the Halloween decorations that are now discounted and indulge in the holiday a few days late (or, at least, attend the party of more prepared friend). Time is a construct and Halloween season doesn't have to end just because the calendar technically says November.
Now when someone sends you a passive aggressive email today, close your eyes and think of candy corn.
xoxo,
Kim
— — —
image courtesy of rawpixel