So you got a job interview – congratulations! The hardest part is over. You've gotten your foot in the door, and they're interested enough to want to know more. But now you're panicking about how to give them more. No worries, you proud professional petunia. We've got your back.
Check out the organization
The best thing I've done before any job interview is researching the interested company. This gives you talking points and makes you look super smart and passionate about the field, even if you're… not. Preparedness is also a big pro when it comes to selling yourself, and interviewers will notice whether or not you've put an effort into the interview.
Print your resume
This is a 'better be safe than sorry' tip, since oftentimes interviewers will print out copies of your resume beforehand. It can't hurt to have spares, though, especially since you might be interviewing with more than one person. Plus, having your resume on hand makes you look on top of your shit, which is a huge selling point.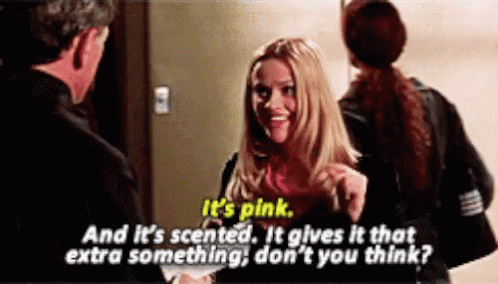 Be a little early
I'm not talking half an hour, but between five and fifteen minutes is safe. I once had an interviewer tell me I was the 'only candidate' to show up early, and it was a contributing factor on why I was offered the position. Planning on showing up early also gives you a cushion in case of factors beyond your control, like bad traffic or subway slowdowns. Cut down on pre-interview anxiety by building in that cushion!
Wear what suits you
What you wear has a huge impact on your confidence, so make sure you have an outfit ready the evening before that's sleek and sophisticated but also 'you.' A job interview isn't a great time to break in your brand new pumps, nor is it the best opportunity for finally trying out a pencil skirt if you're more of a slacks girl. You don't want to be fidgety and uncomfortable during the interview; this could translate negatively to your interviewer, so make sure you're wearing something you look and feel great in.
Prepare answers to common interview questions
One of my best friends is an academic, and overprepares like one. She was caught before an interview going through flashcards with questions and answers by her interviewer, something that impressed him enough to bring it up weeks later – after she'd been hired. If you're not a flashcard girl, that's cool, but consider doing something similar to ready  yourself for simple questions. Some of the most common interview questions can be found here. At the very least, have a friend mock-interview you so you can practice giving the answers aloud.
What are some other ways you've prepared for job interviews in the past? Share your successes and your horror stories with us in the comments, or tag us in your cute job interview selfies with #htlyt. We love you. Xoxo, Grace
—
image courtesy of rawpixel