Happy Tuesday, you beautiful angels, and welcome to OUR FIRST GIVEAWAY in honor of… GALENTINE'S DAY! Galentine's Day is a week away, which means now is the time to show your best lady friends how much they mean to you more aggressively than ever. Here at HTLYT, we are obsessed with girls: strong girls, soft girls, tough girls, sweet girls, bold girls, shy girls, nerd girls, big girls, weird girls, crunchy girls, ALL GIRLS. To celebrate girls of every kind, we're giving away free stuff. I wish I could hand out beautiful jewelry to every single girl since you are all effervescent dragonflies, but I can't do that because, irritatingly enough, I'm still not independently wealthy.
HOWEVER. I've teamed up with Green Peridot Designs to give not one but TWO (2) lucky winners a sleek gemstone bar necklace, one in the color onyx, the other in dusty rose. We did this because Galentine's Day is all about #girlssupportinggirls, and because every single one of you is my Galentine, like it or not, and you deserve to wear pretty things.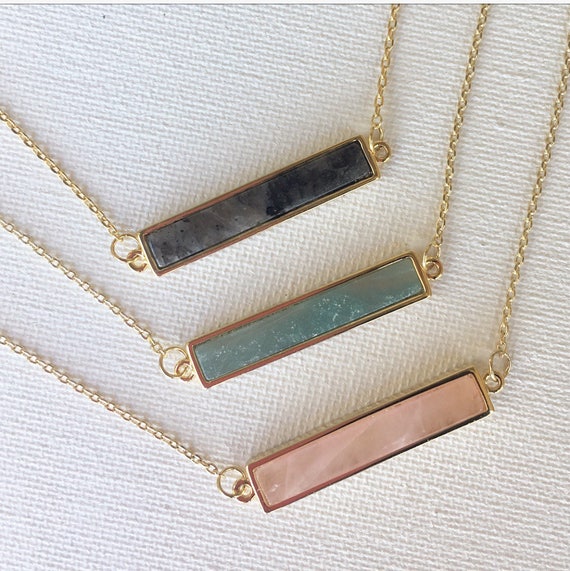 To enter, you only have to subscribe to our mailing list – don't worry, we don't ever actually send out newsletters or anything spammy. You'll just get an email once (or maybe twice!) a week when we put up a NEW POST!
To subscribe, enter your email beneath the 'subscribe' heading on the righthand side of the blog. If you can't see it on your phone, tough. Just kidding – just try a desktop, man, I don't know how to work coding. Then once you've done that, leave a comment with your name below!
You can also shout us out on social media but honestly I don't even know how I'd regulate that so we're going by the honor system here. May the odds be ever in your favor.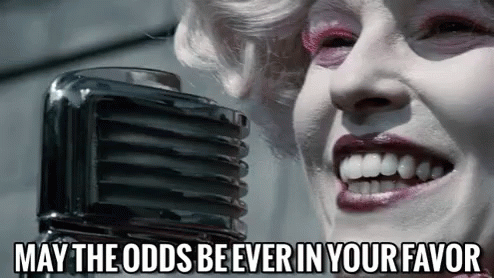 ---
For more Galentine's Day-related reads, check out Why Every Girl Needs a Kim and Belinda Blumenthal vs Wonder Woman.
---
This giveaway is in no way affiliated with WordPress.org or Siteground. Open internationally unless you live in Antarctica because shipping is expensive. I don't know how to write fine print, I'm not a lawyer, step off. Just have some free stuff, and go show Green Peridot Designs some love while you're at it.