Grace gave you what you can do for others this holiday season, so I'm following up with what you should do for you. (Also what I'm doing for me, because this is really just my holiday bucket list but I decided to feed two birds with one scone).
1. Watch The Christmas Chronicles
The holiday season just isn't right without a cheesy movie that will probably make Kim cry, and Netflix's The Christmas Chronicles has the makings of a new classic.
It features a young girl who still believes in Santa, her older brother who doesn't, and some kind of rockin' fun adventure with Ol' St. Nick himself. It's from the producers of Harry Potter and Home Alone, so you know they have both magic and Christmas down.
Also, it features Kurt Russell as Santa which, as Grace made clear in a previous post, is a Santa who can get it.
I haven't seen it yet. No spoilers in the comments.
Instagramability: 8/10, especially if you're wearing cute holiday socks and pair it with a mug of hot chocolate and a blanket in bed. This also lends itself to good hashtags.
2. Check out your area's holiday light display
I'm checking this off twice with Georgetown GLOW in D.C. and then Honolulu City Lights when I go home for winter break. Most places have something going on, but this can also just be as cute and simple as popping to a major street to check out the stores' Christmas displays. Bonus points for pairing this with something sweet.
Instagramability:  2/10, lights are always gorgeous but it's hard to capture their beauty at night without some actual knowledge of how photography works. Take some snapchats/instagram stories if you want, but this is really more of an enjoy-the-moment activity.
3. Baking with friends (or family)
I already mentioned this in my post on how to celebrate the holidays on a budget, but it bears repeating: baking something holiday-y with friends with blaring music is probably the best way to spend an afternoon.
Also, decorating cookies is the adult coloring book of the holiday season: a relaxing art project that you can't fuck up. All cookies are cute cookies. Especially if they're gingerbread cookies. Especially if you're giving them to me. Please send me gingerbread cookies.
My roommate and I are baking and decorating gingerbread cookies this weekend. We did it last year, and honestly I can't think of a better way to spend a Sunday afternoon.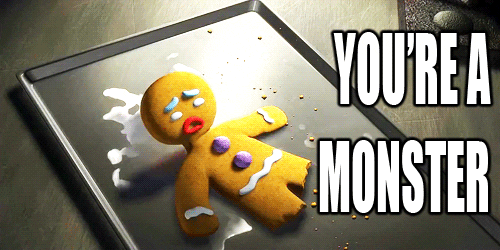 Instagramability: 10/10, you're cute and so are your friends (or family. If you have cute kids like Grace does, this goes to an 11/10).
4. Go (window) shopping
I'm normally not great with crowds, but I actually love the mall around the holidays when it's all dressed up and full of people. The trick is to go for fun, not for actual substantive shopping, because good luck getting through a to-do list amidst the holiday chaos.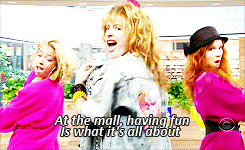 Order your presents online because it's 2018 and then head to the mall for a Cinnabon and some commercialized holiday goodness.
Instagramability: 6/10, possibly higher depending on how cute your mall is and how good your friends are at taking photos.
5. Do nothing for a day
I'm really feelin' Christmas this year, but honestly not all is merry and bright about the holidays. They can be stressful: large family gatherings can be hard, and it's starting to get too dark and gray outside. You don't need to be a constant elf of Christmas cheer and you're entitled to take a day just for you.
Instagramability: n/a, your binge binge play of the Sims 4 is just for you.
6. Help your mom (or whoever is doing the heavy lifting this holiday season)
Ignore this if you're captain of organizing the holidays (or just working really hard this holiday season) and instead reach out to someone else in your life. But if you're not the most stressed member of the household/party this holiday season, make the time to lend a hand because it feels good and also lowers the possibility of a good ol' fashioned Christmas fight.
Instagramability: Don't.
What's on your holiday bucket list? I could use a couple more suggestions!
xoxo,
Kim
— — —
image courtesy of annie.