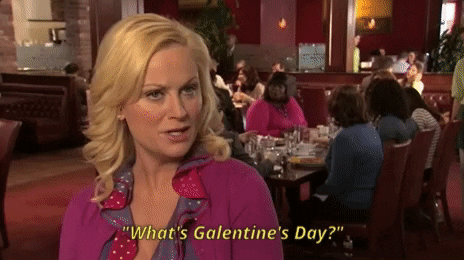 Galentine's Day is a Leslie Knope creation that's somehow mutated into a marketing strategy for every brand ever. It's not just the commercialization that makes me cringe a little on the inside: it's the hokey-ness of the name itself. Galentine's Day is just too much cheese. Even for me. Even for Leslie Knope.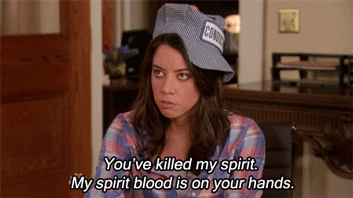 But I'm going to set that aside because even though I hate the name, the spirit of the holiday is still pure and good and worth your time. It's female friends celebrating each other, and that's something that we love at HTLYT. So here are some fun things you can do to enjoy it.
1. Try something new
Drinks and cozy couches are the cornerstone of most female friendships, and that's always a lovely place to retreat to. However, holidays are about being more than you usually are, and this one can be an excellent excuse to grab someone you care about and do something you've been meaning to do but haven't gotten around to yet. Go axe throwing. Check out that little museum. Drink the blood of your enemies together. You know, fun light things that'll make you smile.
2. Bring back the slumber party
And I don't just mean your friends staying over so late they end up sleeping in your bed. A true slumber party needs all the bells and whistles of childhood to bring back the magic. Have snacks, activities, a ritual sacrifice, and possibly a fort. Do you know who loves glitter tattoos more than children? Grown-ass adult women.
3. Everyone loves presents
I kind of miss the feeling of having cards and goodie bags to hand out to my friends on school holidays, so I try to make a special effort to recreate that feeling with baked goods or other gifts. It doesn't have to be extravagant. A cute and sassy pin, scented candles, a voodoo doll of an ex, or even a big batch of cookies are all fun ways to spoil your friends.
Also may I suggest that you get something for yourself? In fact, I demand you get something for yourself. You're your friend. You deserve it.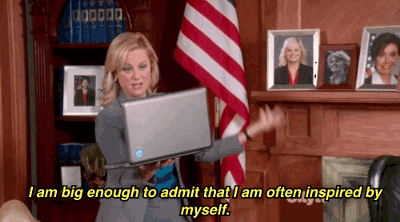 4. Change the name of the holiday.
Okay, I tried to deal with Galentine's day, but I'm not over it. If I'm going to participate in this holiday, we're going to have to call it something else. Please put your suggestions in the comments.
Or, better yet, let's refuse to relegate ourselves to Valentine's day eve and commandeer the holiday itself.
Valentine's Day is now exclusively dedicated to celebrating female friendships. I have declared it. Let it be so.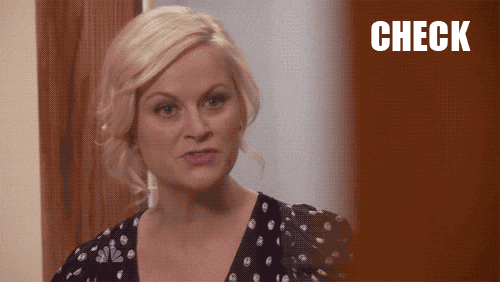 5. Send a text
Spending time with your friends is fun, but Valentine's day falls in the middle of the week and we're all busy. But showing you love someone doesn't have to be extravagant. Send them a text; tell them you care and why. Be sappy about it. They might gag a bit, but they'll at least secretly appreciate it.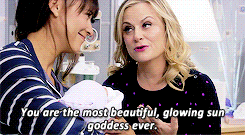 Let us know how you're celebrating new Valentine's day and/or sign my petition to stop companies from running "Galentine's Day" ads in the comments below.
xoxo, Kim
— — —
image courtesy of brooke