I know, I know, the true meaning of Christmas is about Jesus or something. But to get that kind of Christmas spirit, I need to re-read the Gift of the Magi, go to church, donate to charity, and watch a Charlie Brown Christmas. And I'm probably going to do at least some of those things.
But the serious parts of Christmas are a little too serious and solemn, especially as (some of us) move into crappy weather and finals season.
Instead, I want candy cane everything and Christmas lights and materialism. I want that Christmas Spirit. But I don't have the money or corporate sponsorships to turn my bedroom into a literal snow globe, so what's a girl to do?
Rethink Your Treats
You know what are delicious and seasonal? Peppermint Mochas. But they're also pricey, and I'm not going to make my own sad, cheap version at home.
Instead, I've just placed an order for these tiny candy canes on Amazon. I plan on sprinkling them on my windowsill, snacking on them as I study, and handing them out to friends and strangers like the Christmas fairy I aspire to be.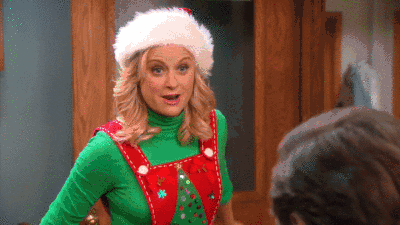 Watch All the Christmas Movies
You're already paying for your streaming platform of choice, you might as well see what they have to offer. If movies aren't your thing, try just watching the holiday episodes of your favorite sitcoms.
Make a Cookie-Baking Date
The great thing about Christmas spirit is that it lends itself well to cozy nights in rather than expensive nights out. Get some instant hot cocoa and some cookie-making ingredients (they don't have to be from scratch, I won't tell) and invite someone over to blast Christmas music and ride a sugar high. Spiking the cocoa is optional.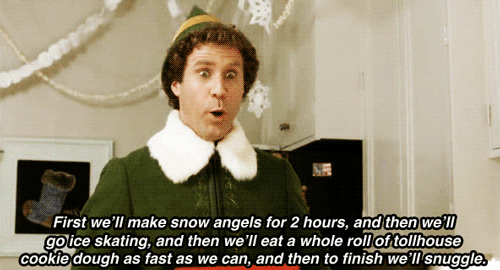 Christmas-ify Your Tech
Christmas trees are expensive, but Christmas tree backgrounds are free. You know what's also free? Following Christmas-y Instagram accounts to really holiday-ify your scroll.
If you want to take it to the next level, make it a project to Christmas theme your own Instagram feed. Your home might not be a Winter Wonderland, but stores, parks, coffee shops, and shopping malls are spending a lot of money on decorations. You might as well take advantage.
Craft the Perfect Christmas Playlist
The trick is to have variety. I know Grace can listen to Michael Bublé's Christmas Album from Halloween through the New Year, but I get bored easily. Pretty much everyone and their mother has a Christmas album, and you can fill your playlist with everything from hip hop originals to EDM remixes. Don't forget my personal favorite by Train or the fact that Anna Kendrick and Snoop Dogg have a mash-up Christmas song.
Also this is objectively the best scene in the Pitch Perfect franchise.
Craft or Something
The hardest part of Christmas-ing your life on a budget is definitely decorating. Decorations cost money no matter how you spin it, but you could mitigate this by doing your own abstract/rustic art with whatever craft supplies you have lying around. That's my plan, anyway. I'll let you know how it goes.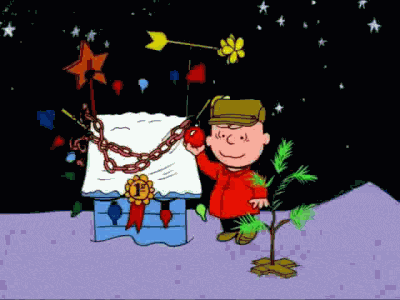 What are your favorite ways to celebrate Christmas (or your winter holiday of choice) on a budget? Let me know in the comments since I'm feeling more festive this year than ever before and need reasons not to blow my gift money on a mini Christmas tree. Please help.
xoxo,
Kim
— —  —
image courtesy of neven